Community
Parks + Recreation
Infrastructure
All Categories
Community
Parks + Recreation
Infrastructure
Children love to explore. Whether that's at a park specifically designed for them or while they are tagging along to an outdoor space with parents, kids find features of play anywhere. Plantings within areas frequented by children can add an element of play, or they can create hazards cities would rather avoid. When designing outdoor spaces, one should always consider which guests are expected to visit there. When the target audience or even the occasional visitor includes children, landscape architects must factor this into their design criteria, specifically the plant material.
The Importance of Natural Light in Community Buildings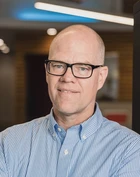 We're all aware of the benefits of eating healthy and getting regular exercise. But what about getting enough sunlight? Many of us tend to spend most of our time indoors, frequently sitting at a desk in front of a computer for hours at a time, disconnected from the weather, and rarely getting an ounce of vitamin D (at least during the work week).
That's where the importance of designing to capture and utilize natural lighting comes into play. This is important for all architectural buildings, but particularly for spaces people spend extended time, such as the workplace and community buildings that are publicly funded.
The benefits of lighting within community buildings are not limited to the health of their occupants; there are economic benefits as well.
Infrastructure Dollars Can Increase Community Resiliency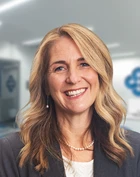 A community's capacity to prevent, respond to, and recover quickly from disruptions is referred to as resilience. At its most basic, resilience is simply the ability to get back in the game after suffering a hard blow.
Many communities are facing new or intensifying weather-related risks such as:
Extreme Temperatures
Floods
Storms
High Winds
Wildfires
Water Stress
Drought
Every community is unique, with its own character, ideas, and distinct values. Enhancing the resiliency of a community begins with assessing hazards and vulnerabilities of all kinds, investigating and prioritizing options for addressing those vulnerabilities, and building a plan the community embraces and takes action to implement. Having a plan allows a community to achieve a holistic approach that creates true resilience. Having a plan also supports fundraising efforts by focusing efforts on defined projects with established goals.
Through careful planning and design, communities can reduce all kinds of risks. A resilient city has a diverse economic base that is not overly dependent on any single employer or source of income. If a single tornado can destroy a city's entire sales tax base, then the city is already vulnerable. Adopting development codes that encourage mixed-use development disperses points of sale and helps mitigate that risk.
Avoiding development in high-risk areas such as areas prone to:
Flooding
Landslides
Wildfires
Other Natural Events